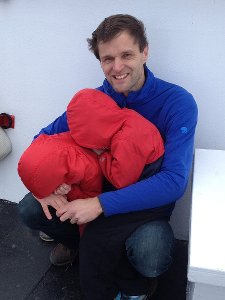 I work in the Doan Lab (Proctor Foundation at UCSF) as a research scientist. I develop computational pipelines using next-generation sequencing data to identify and characterize infectious and autoimmune causes of uveitis and other diseases.
My spare time is often spent playing with various computer programming exercises that further my interest in science, interactive visual art, 3D prototyping, etc. (I have a lot of interests…)
I defended my PhD thesis in biology in September 2010 and stayed on as a postdoctoral researcher in the Daniel Lab at the University of Washington for another year or so before (more-or-less) leaving academia. My research projects aligned with my and the Daniel Lab's broad interest in insect flight control. A brief overview can be found on the Research page of my site.
I use this web site as a sketchbook for projects I've been working on. Maybe some of the information on here proves to be helpful or interesting to someone out there in WWW-land.